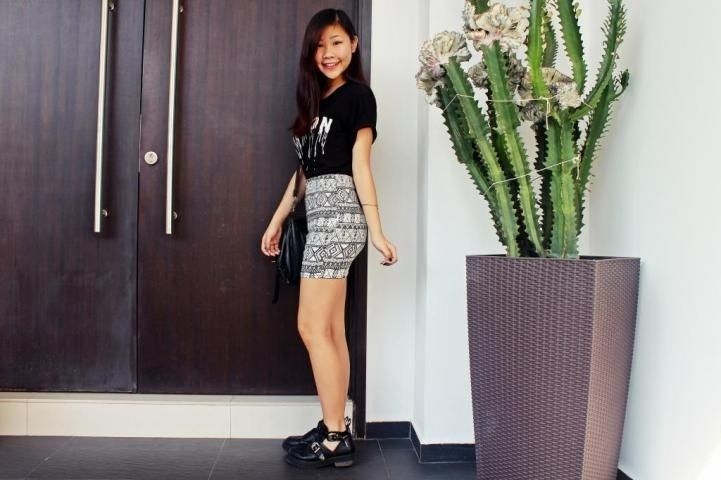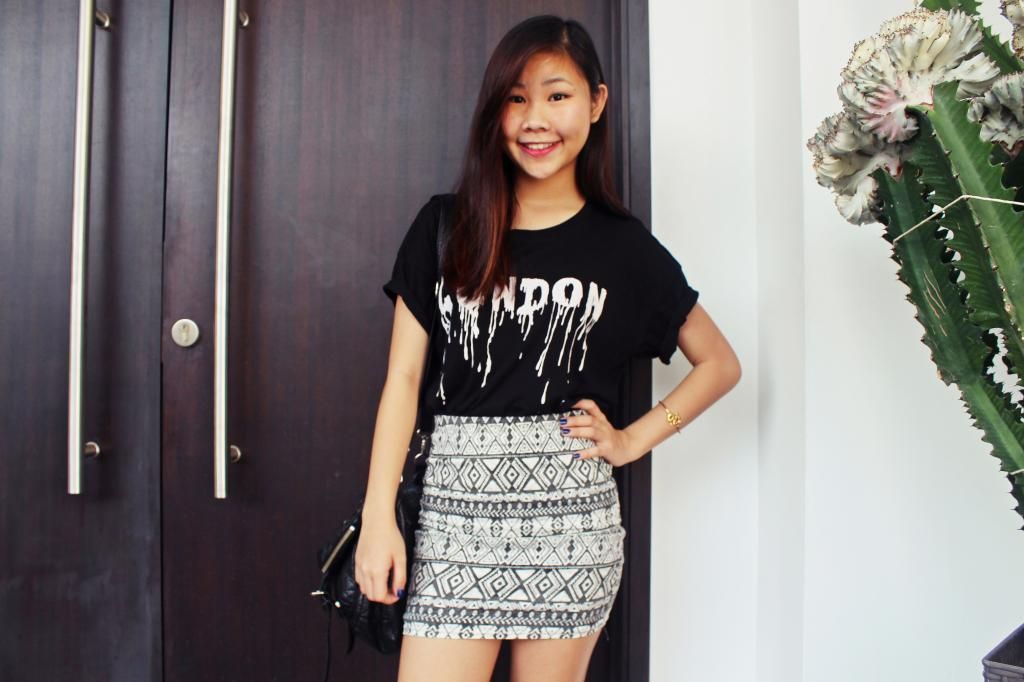 LONDON Tee - H&M
Aztec Skirt - H&M
JC Coltrane - Online (i)
Bag - Topshop
Cuff - Marc by Marc Jacobs
Dance practices for Danzation 2013 is everyday now. With less than 5 hours of sleep almost everyday, i'm trying to juggle dance with schoolwork and sleep. My social life is practically non-existent now and my health is deteriorating.
But it's 1 more month till the performance and i won't give up!
Ticket sales for Danzation 2013 will start on the 28th of Oct - 1st Nov at Ngee Ann Poly's Munch from 12pm - 6.30pm. The show will be held at Kallang Theatre on the 23rd and 24th of November! There are two different ticket types: $25 (First level) & $20 (Second level) So do come on down to NP to grab your tickets fast before they sell out!
For more information, click
here
!
" We've come too far to give up "