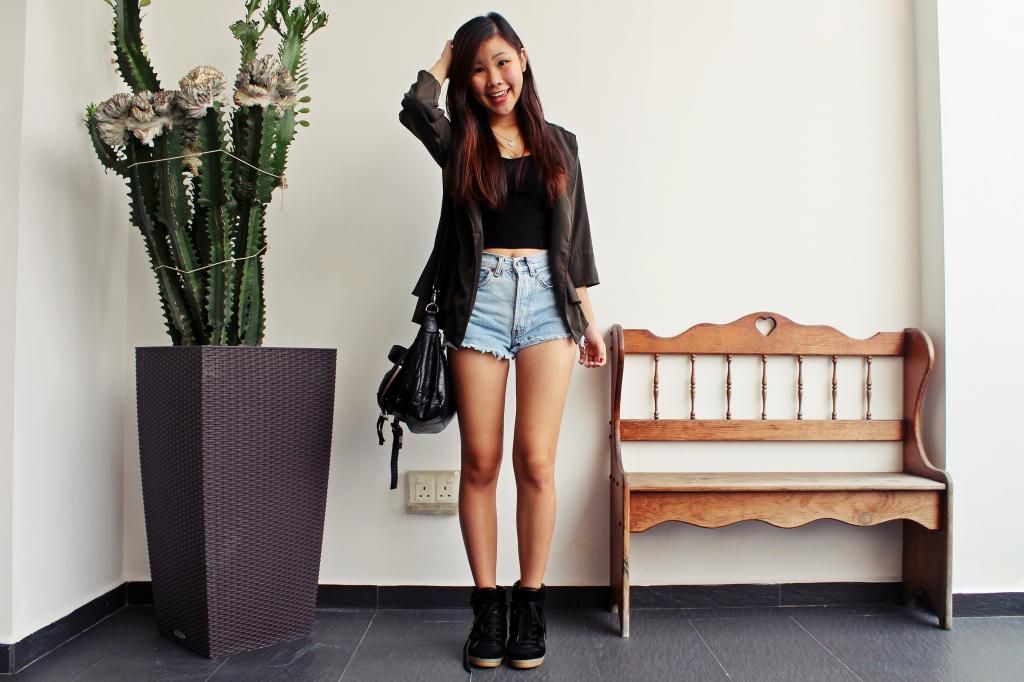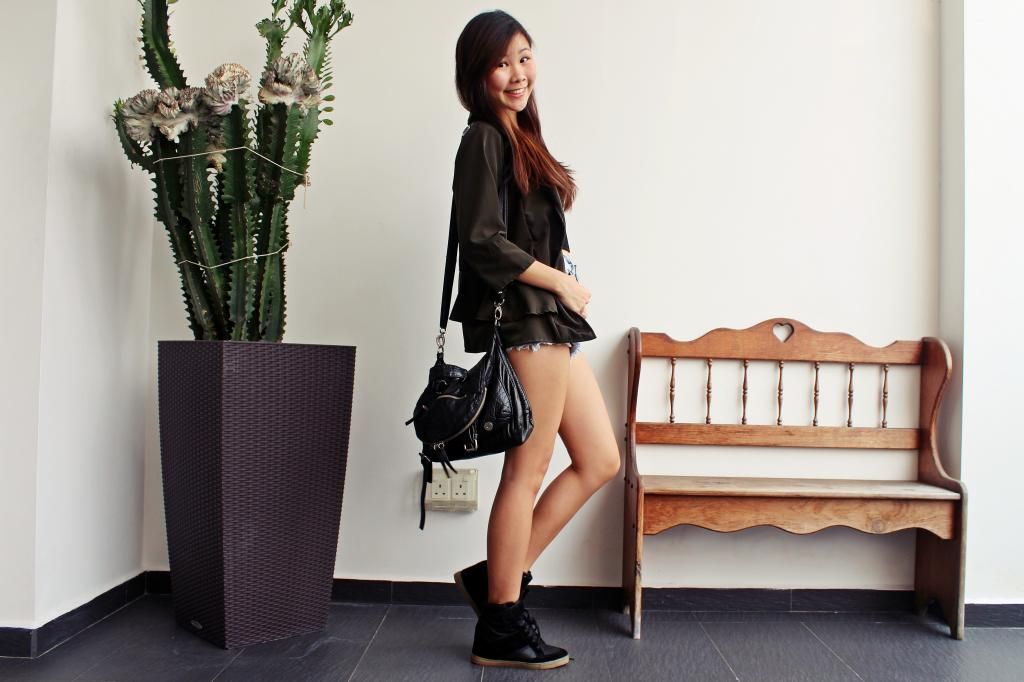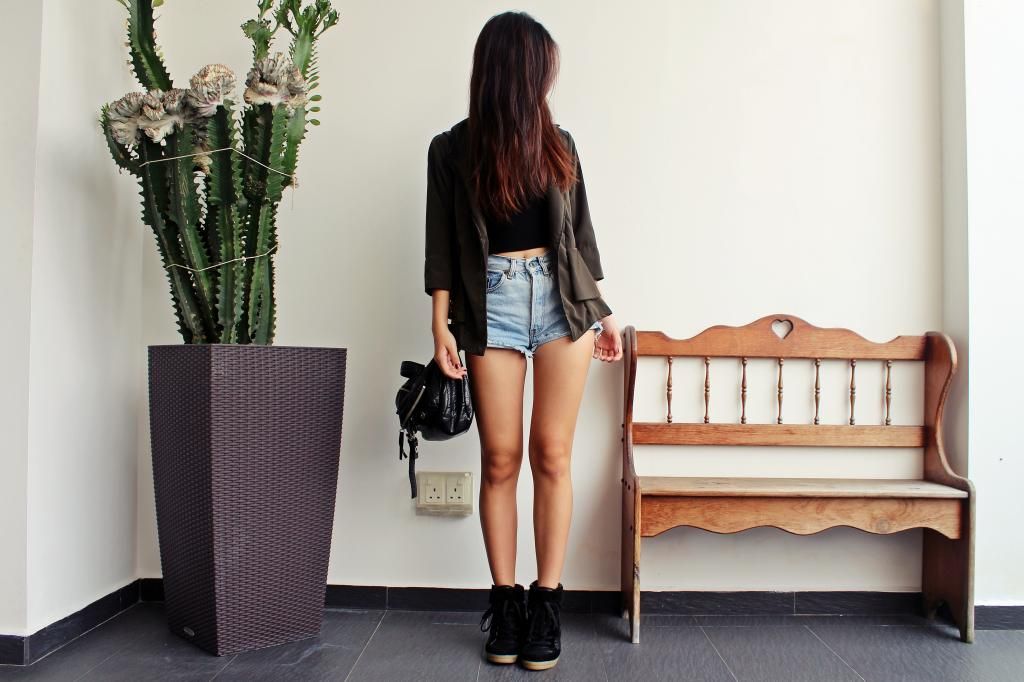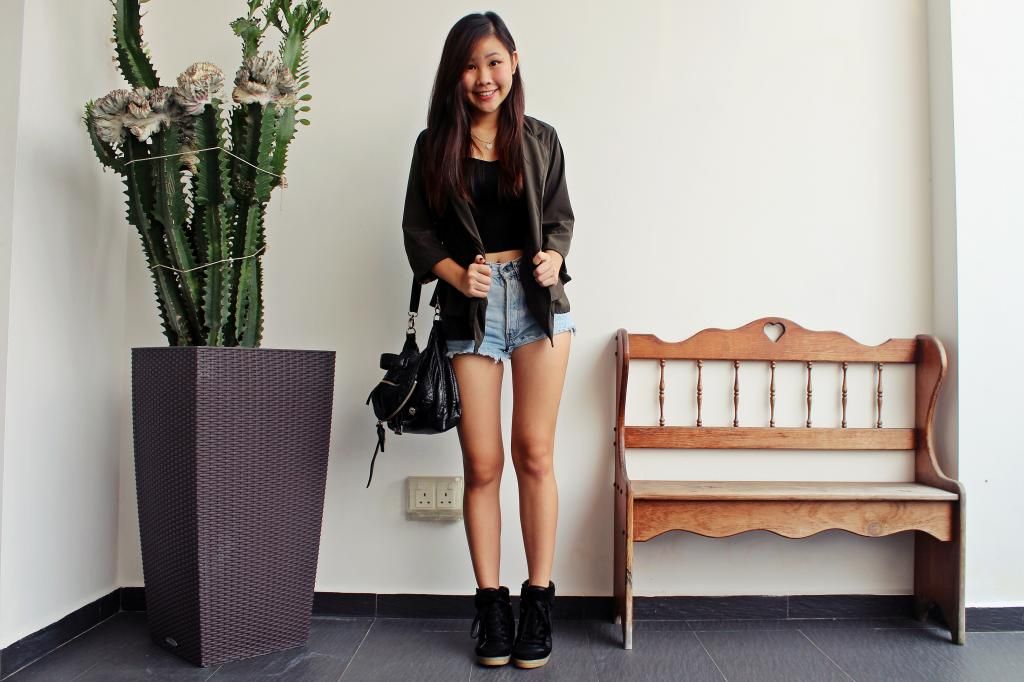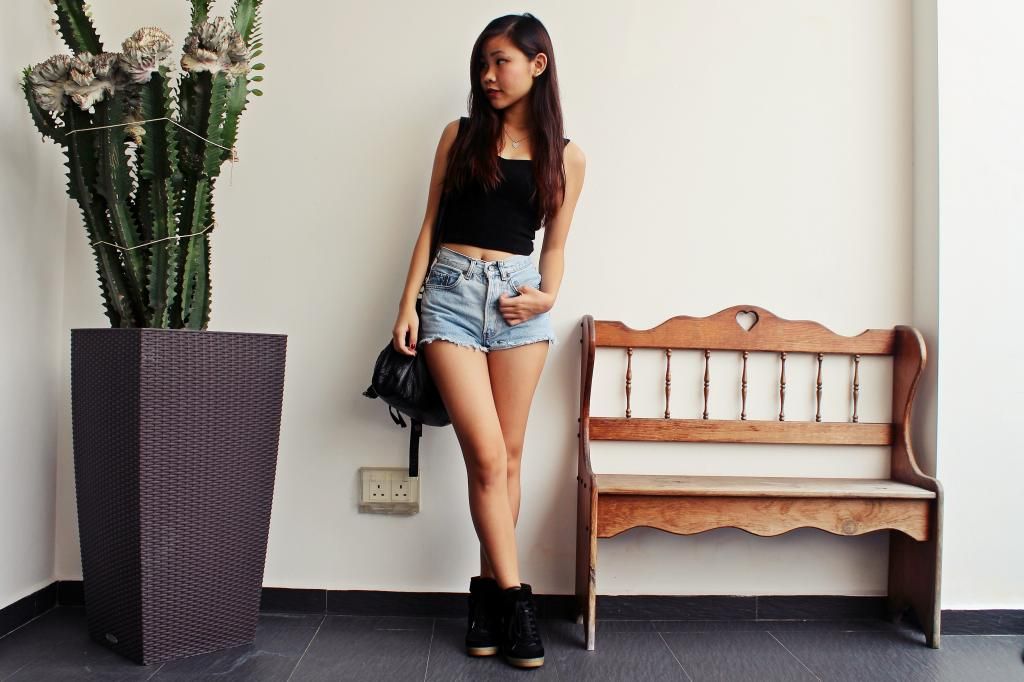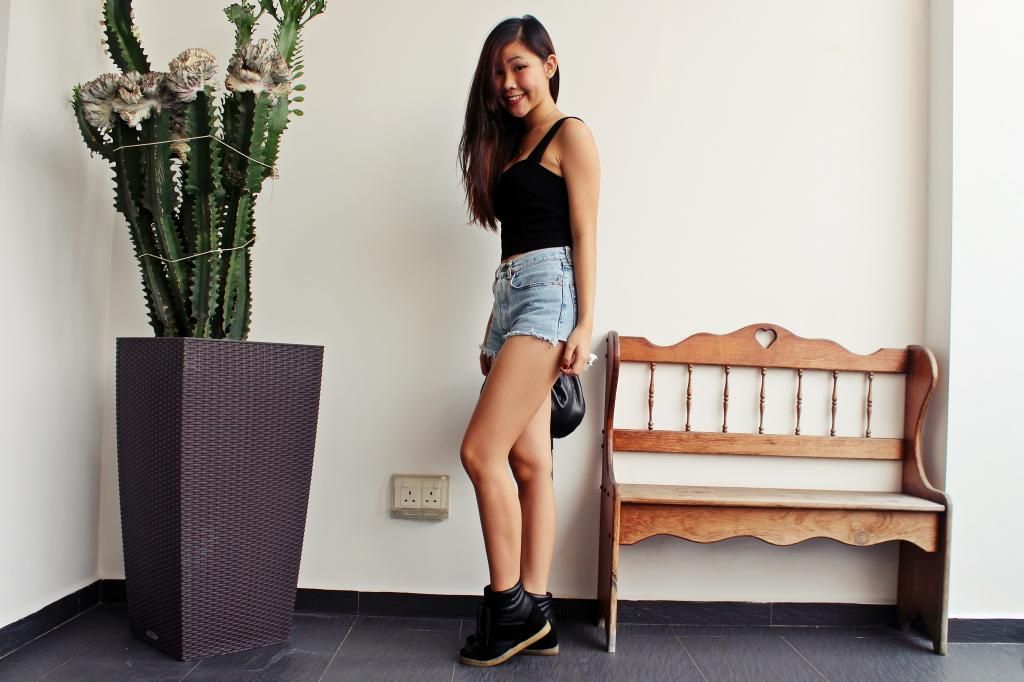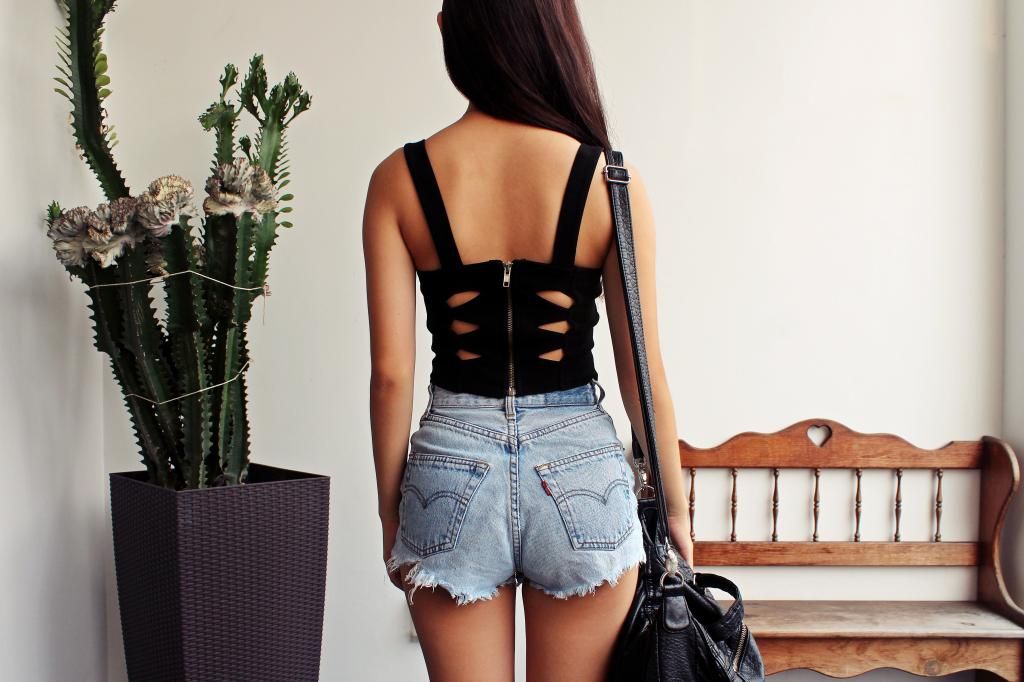 Bralet - Urban Outfitters
Denim Shorts - Levi's
Blazer - Bangkok
Sneaker Wedge - Topshop
Necklace - Tiffany & Co
Bag - Topshop

I've been really stressed lately because of work and dance. But it was my fault to begin with anyway, for procrastinating my holiday homework and choreography for my danzation auditions this Saturday. Sigh, I've been getting extremely little sleep the past few days, sleeping for about 1.5hrs-4hrs everyday. I'm gonna collapse from fatigue soon I swear. But I still have no time to rest. Need to finish up my choreo by Saturday which seems impossible. But I've got to try my best anyway. Wish me luck. I need as much as I can get.

Don't pull me in - don't pull me back down into that deep black hole; where light can't reach and loneliness lingers. I can't go back there.