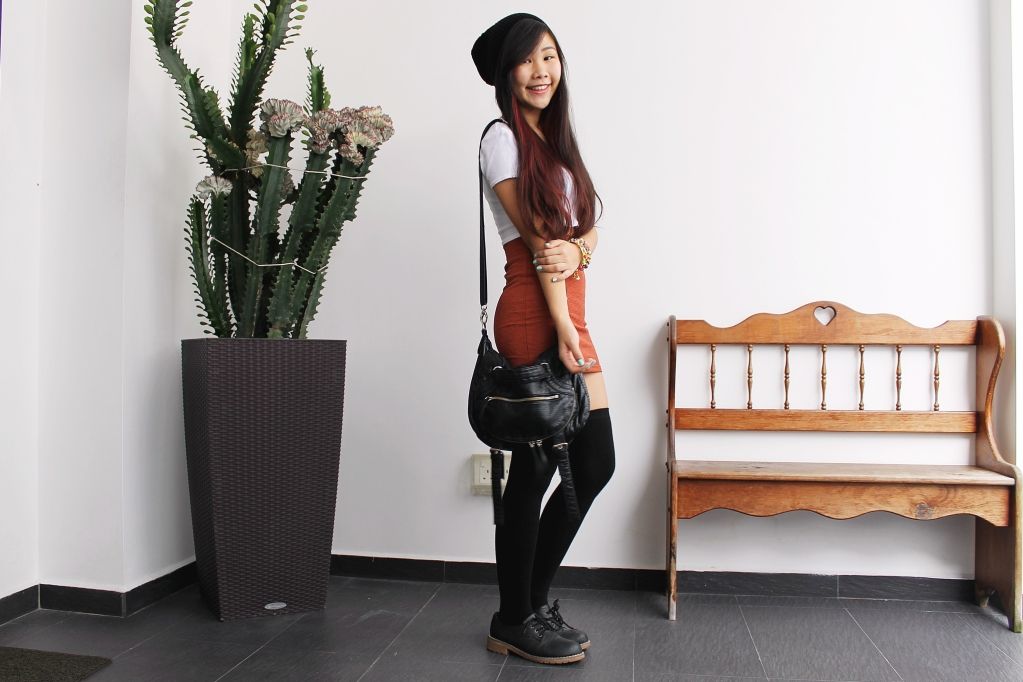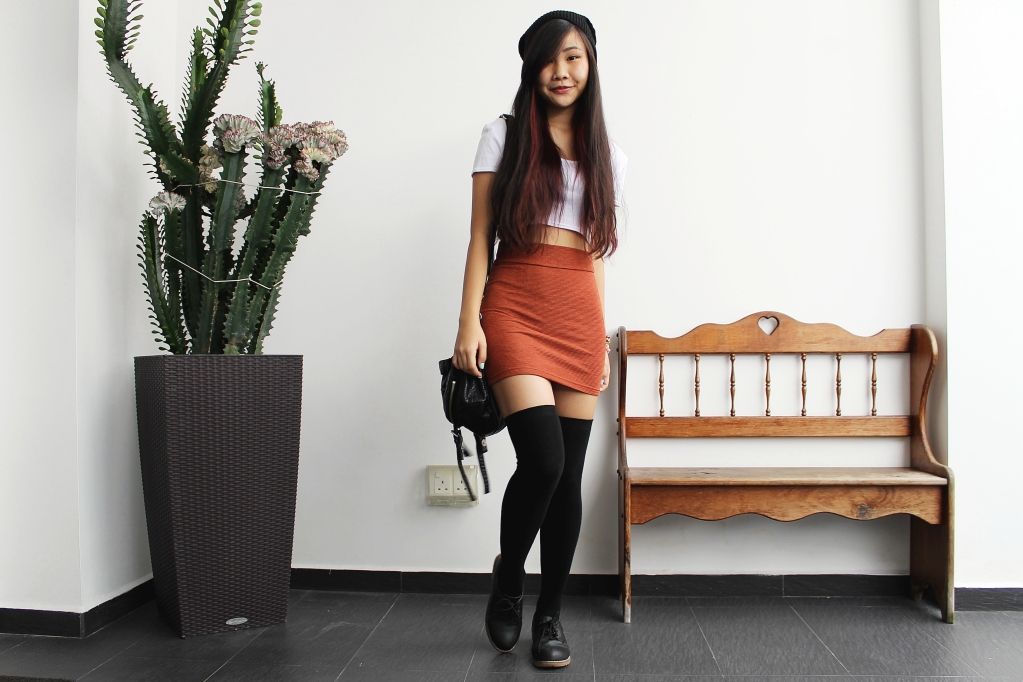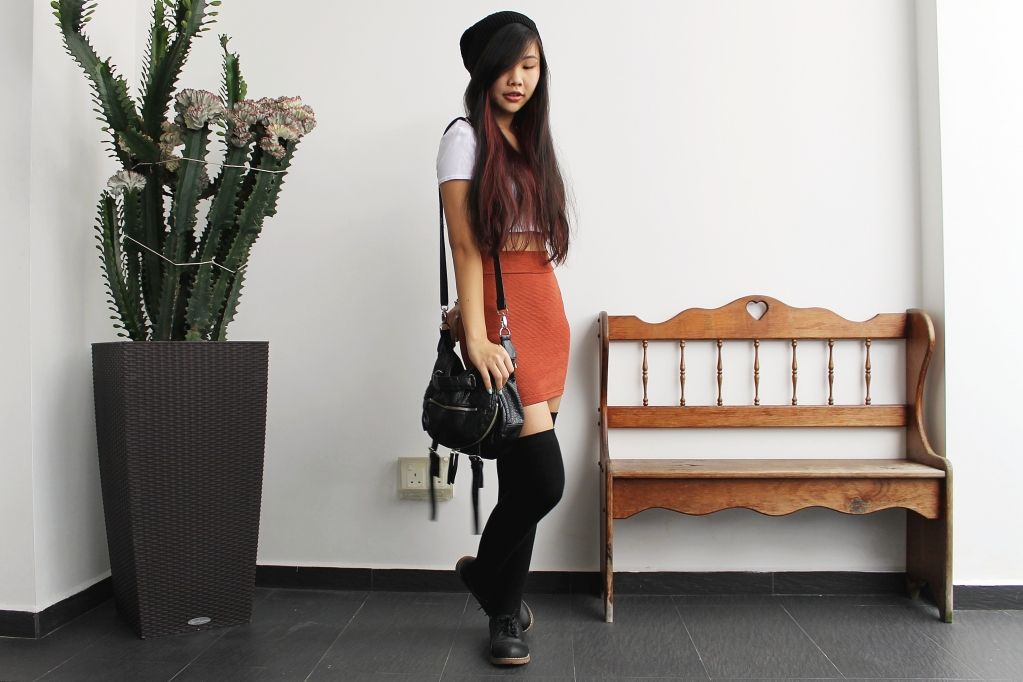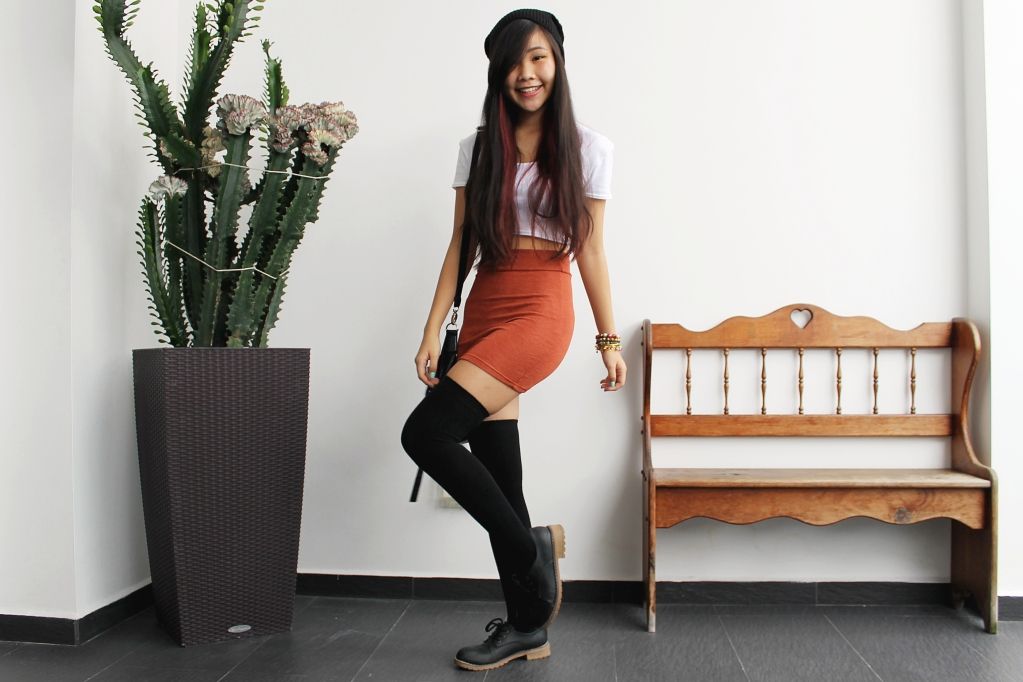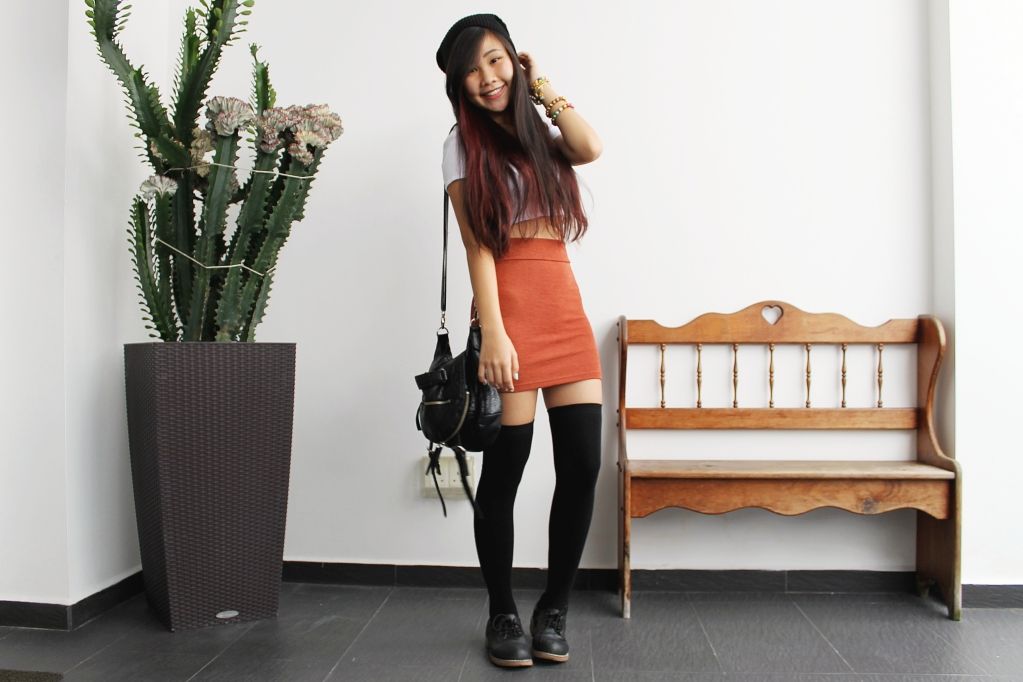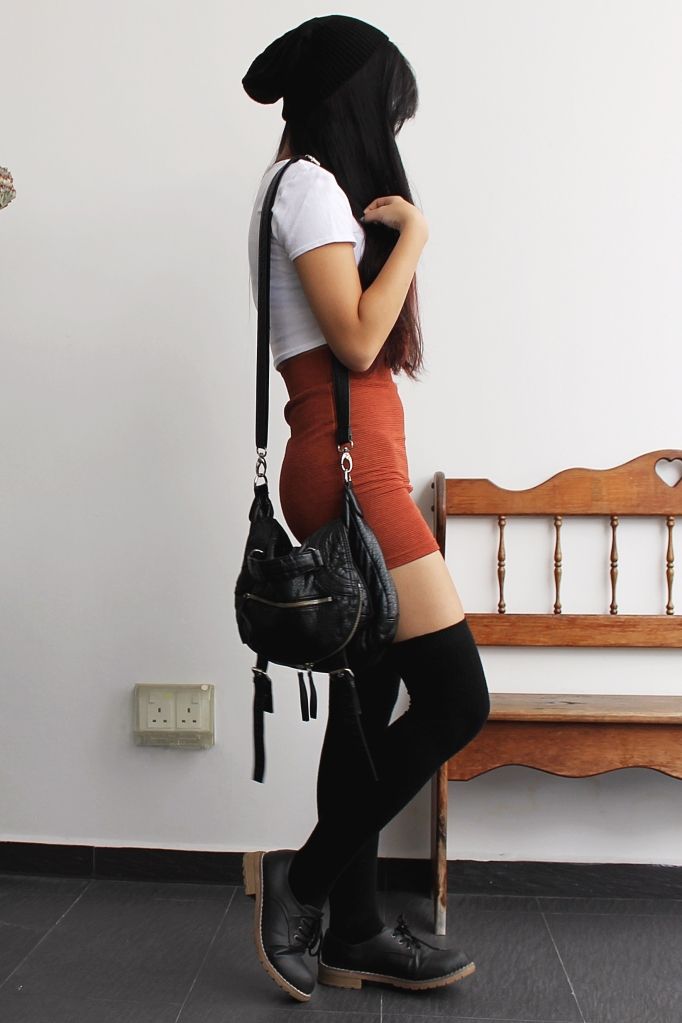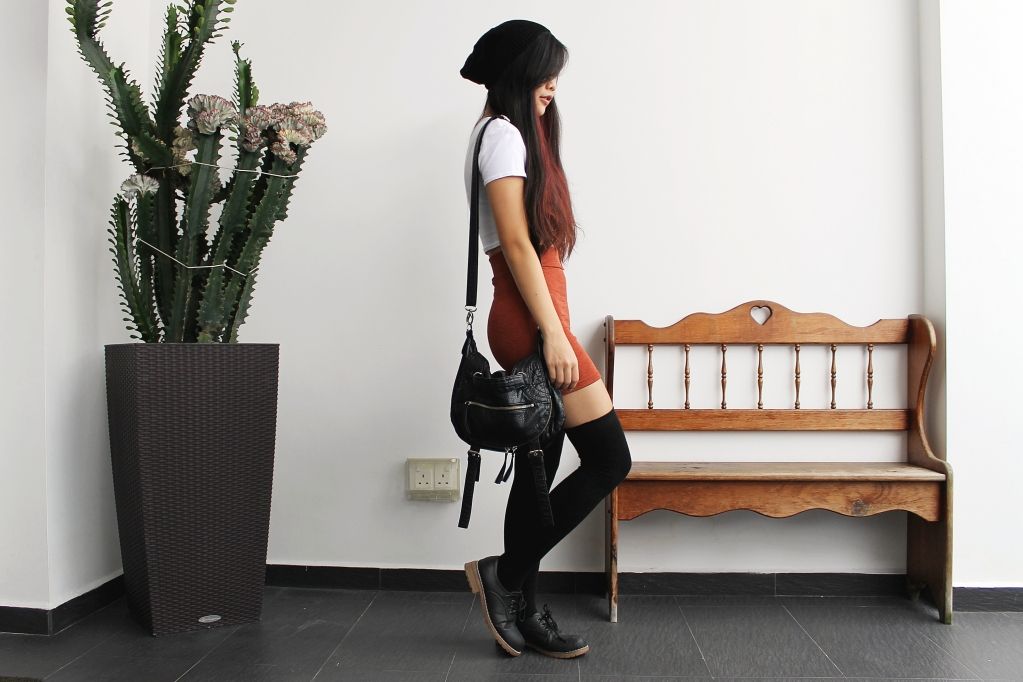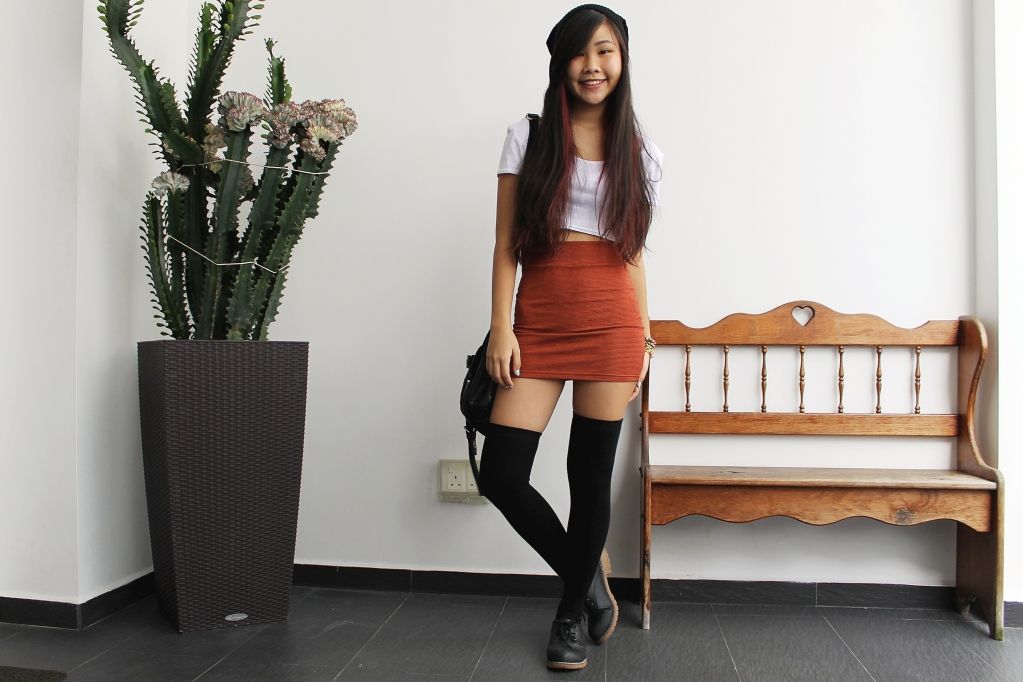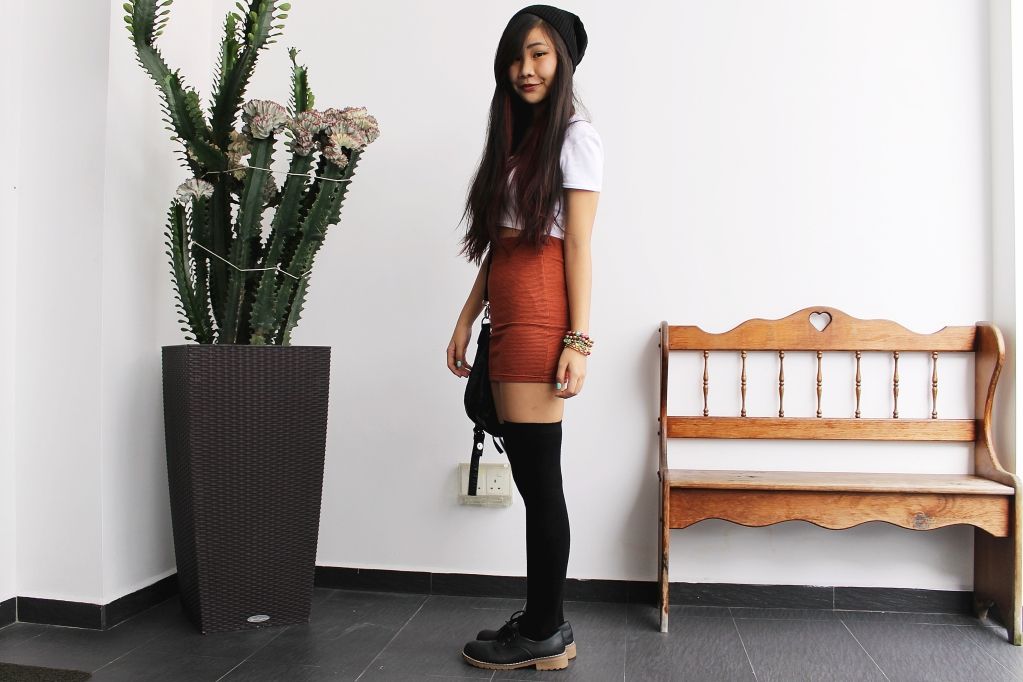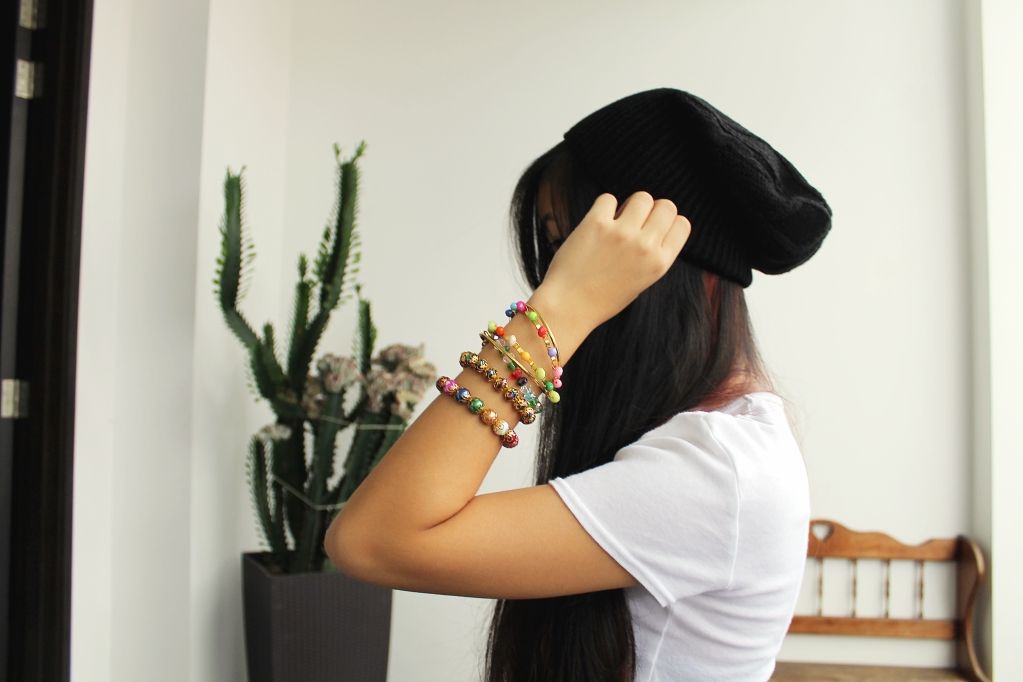 Crop Top - Topshop
Bandage Skirt - Bangkok, Thailand
Socks - Online Reseller
Shoes - Online Reseller
Beanie - Gmarket
Bangles & Bracelets - Bangkok, Thailand
Bag - Topshop
If you really cherish your friendships, tell your friend(s) whenever you're upset with something he/she's doing/done. Don't keep it in and let the hatred grow to the point where you can't take it anymore, then lash out. If it's something she's done when you weren't there to witness it, or maybe it seemed like something bad or whatnot, if you're unsure, ask her/him. Talk it out, settle things and find out the truth, so your friendship would not go to waste and the both of you wouldn't turn into enemies or strangers.
Do not seek revenge, do not make spiteful comments at the side, talk it out. Talk it out until it's settled and when the both of you come to a mutual agreement. Then apologize to one another and move on. Let the friendship grow, do not let it crumble into dust. That is, only if you care that much to make it happen.
" Well I've lost it all, I'm just a silouhette,
A lifeless face that you'll soon forget,
My eyes are damp from the words you left,
Ringing in my head, when you broke my chest.
Ringing in my head, when you broke my chest. "