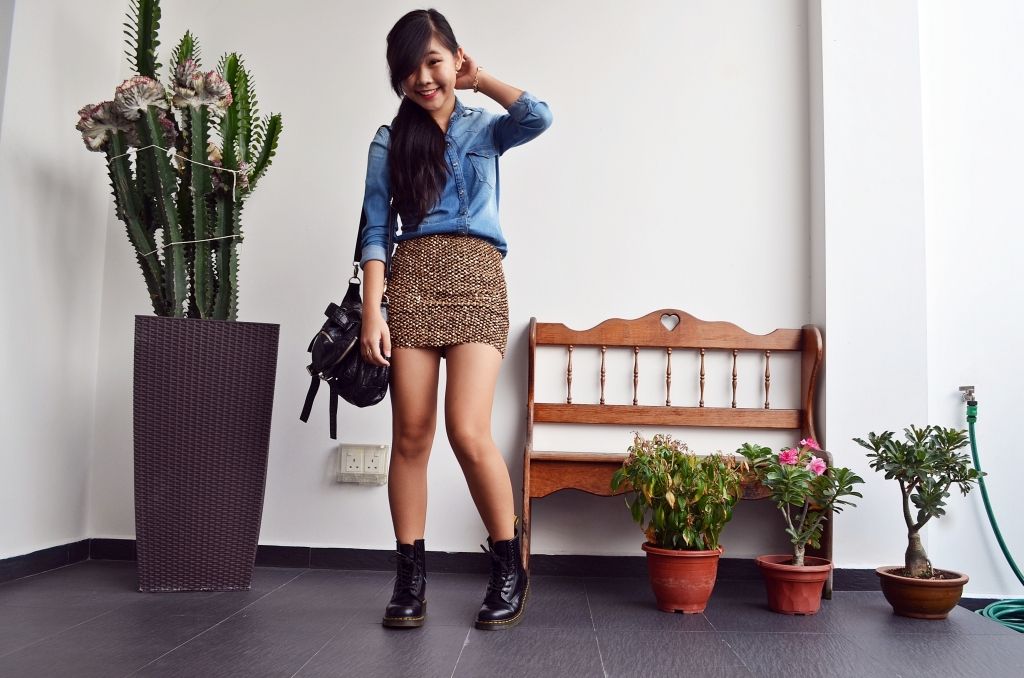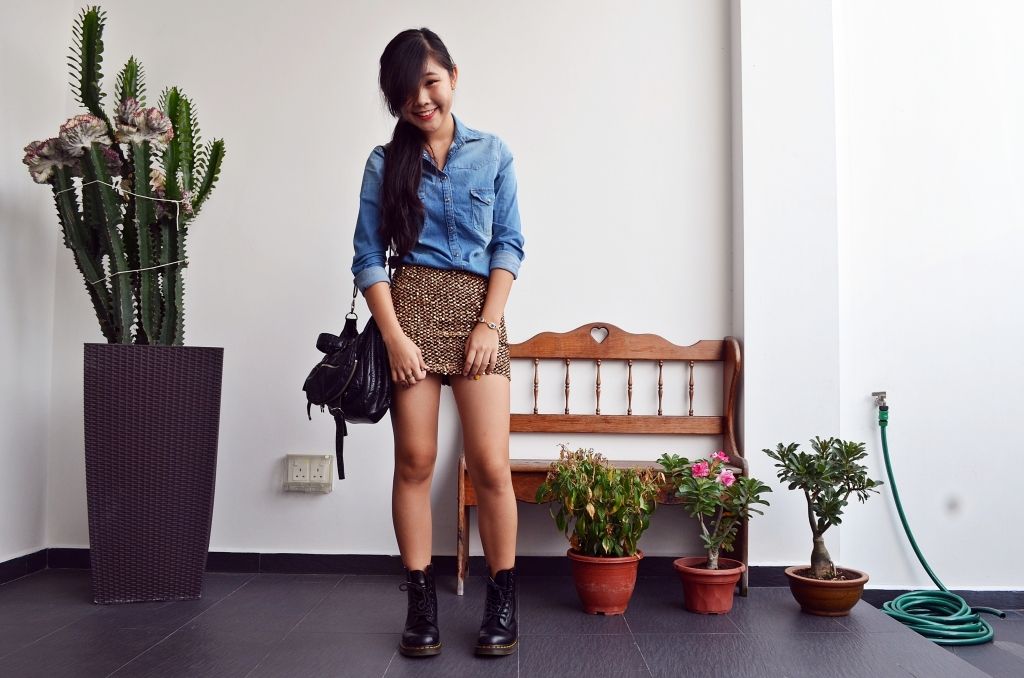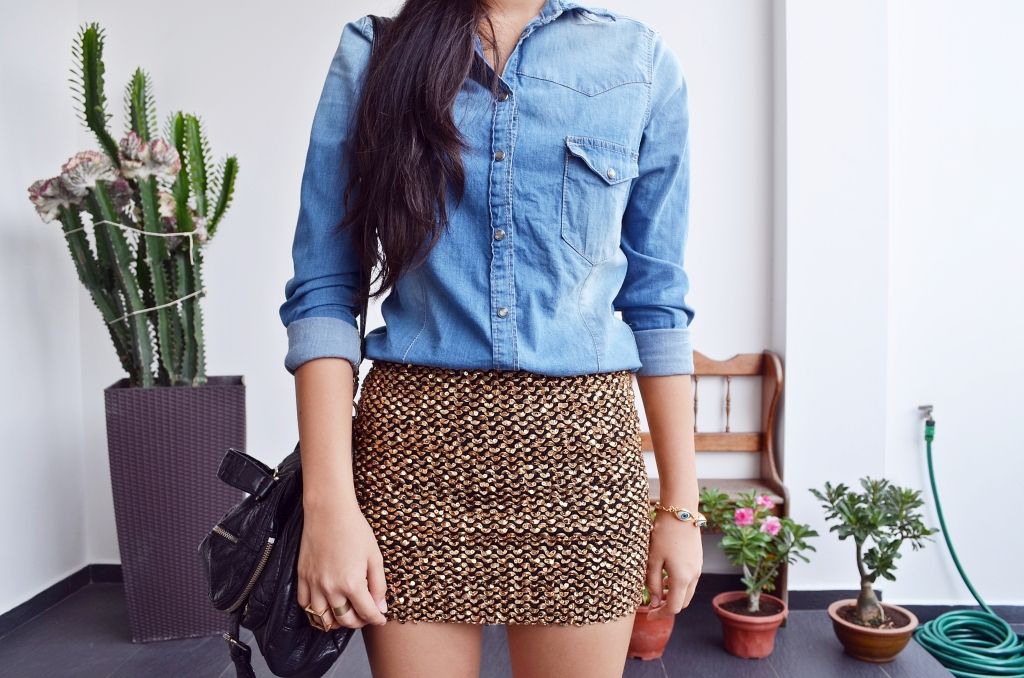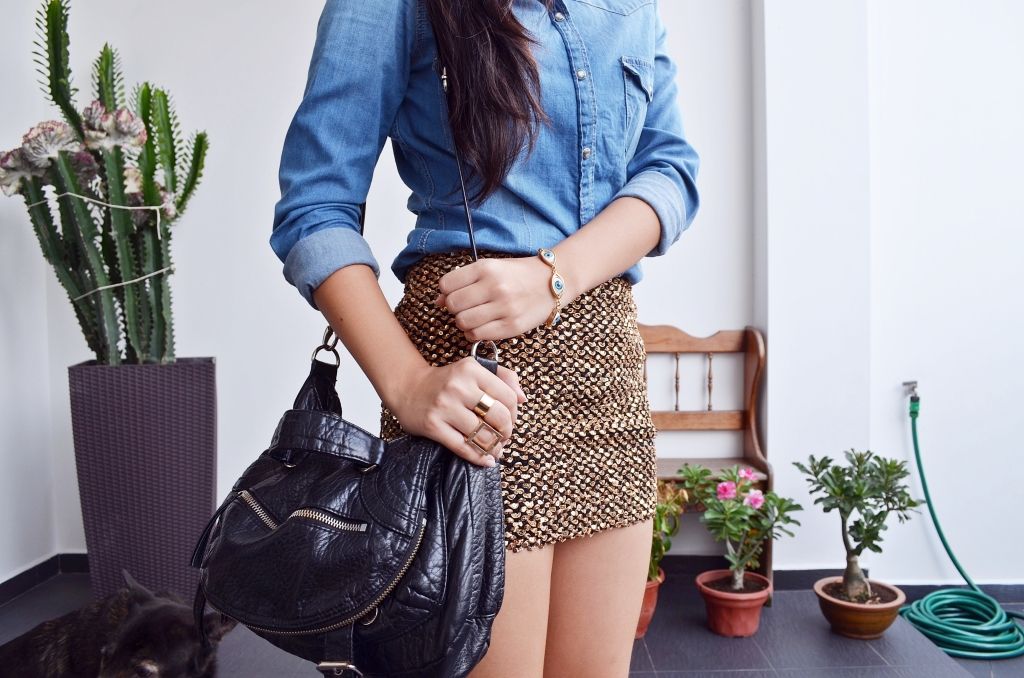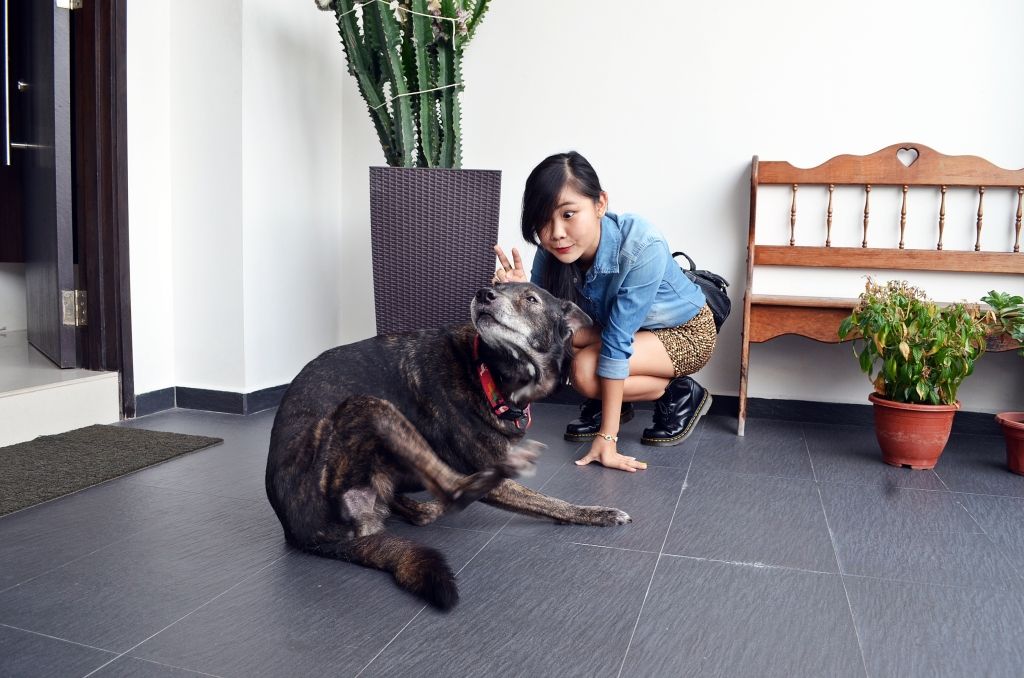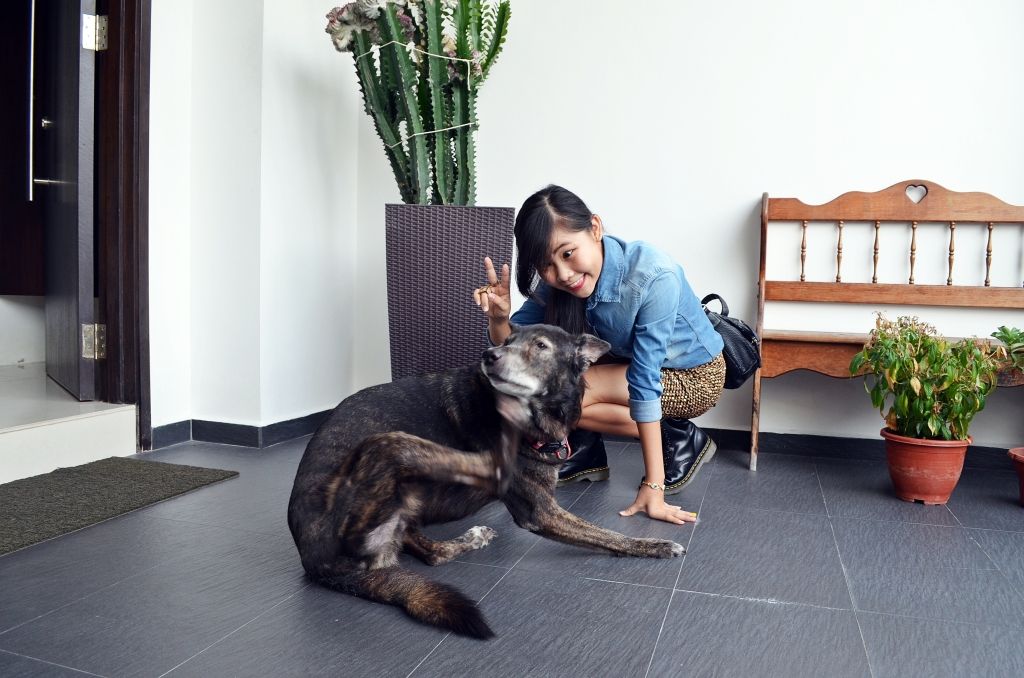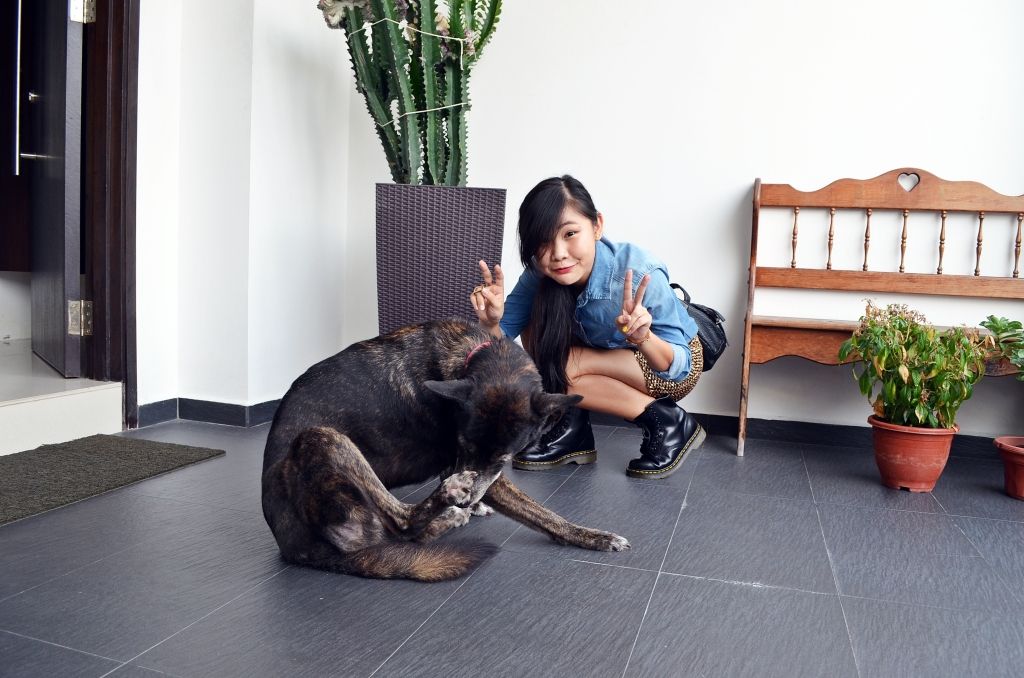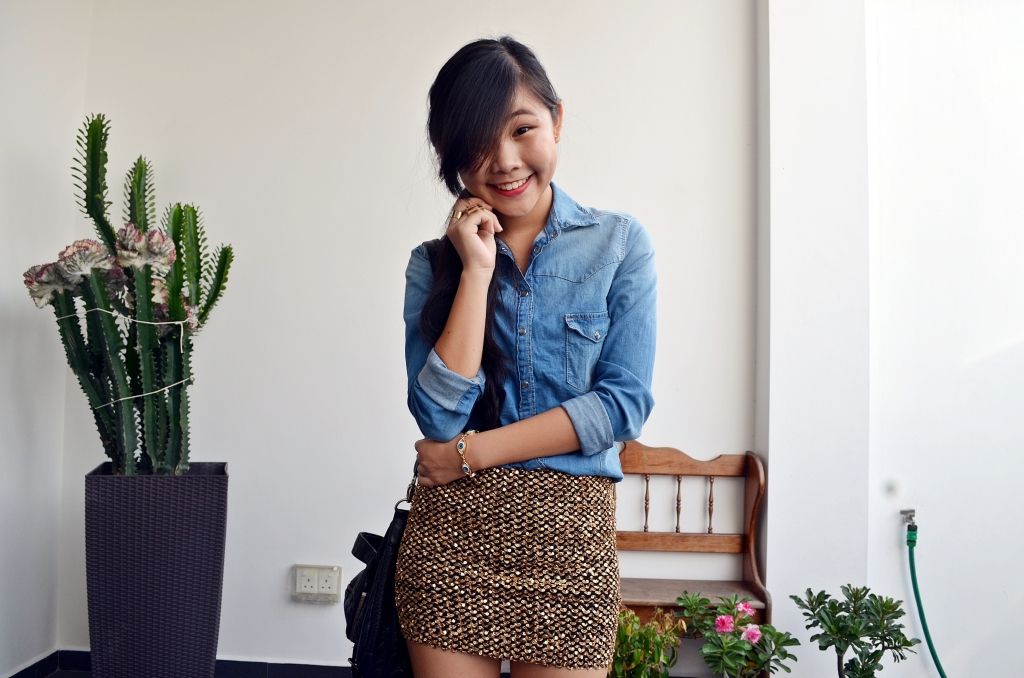 Denim shirt - Zara
Sequined skirt - ISYBF
Boots - Dr Martens
Bag - Topshop
Bracelet - Online
Rings - Flea & ASOS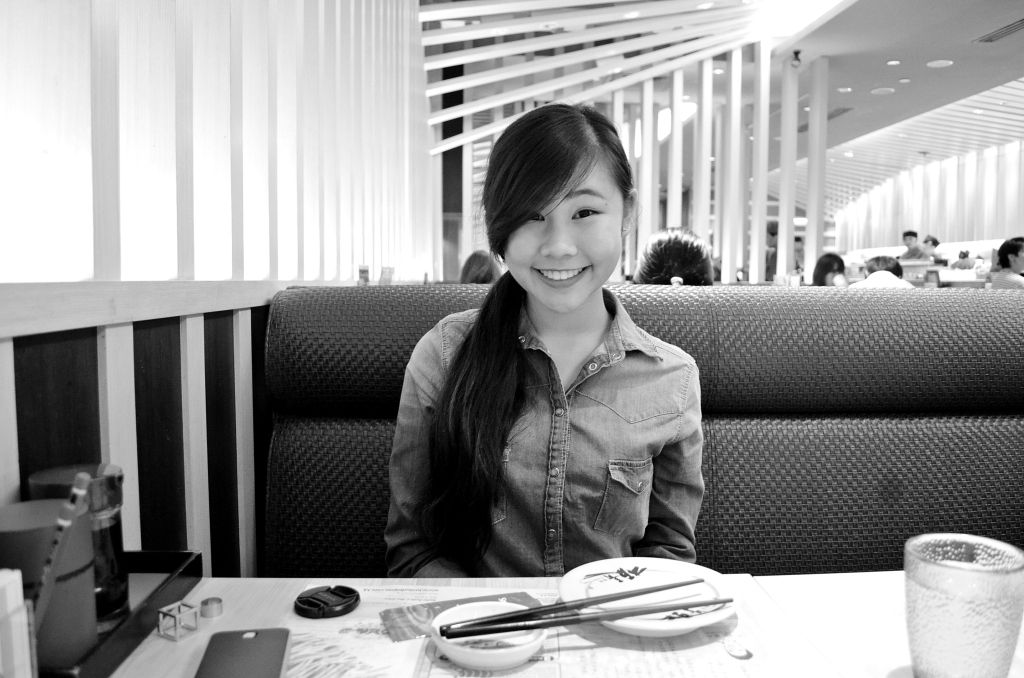 Just realized a few days ago that my "casual" is still quite dressy.. Dressy casual i guess hahaha. I can never go to town with just a top and shorts and slippers. I'll feel super "
ugh
" if you know what i mean. Hhahahaha is it just me?!
Anyway i finally went out with Sam after what seems like ages. We always either have plans already or she's too lazy to go out. She's one of those girls who likes to go home to rest after school...... Hehehe i like to go out alot. Butt sadly, starting next week i wouldn't be able to go out till after my SS and English 'N' lvl paper which lies on the 4th and 5th of Sept. Thennnn the next paper would be on the 1st of Oct! Ahh stress.
(Unfortunately Sam doesn't want her picture up here 'cause she thinks she looks bad in them)
" A chronic longing for love
It comes and goes
Taking hold of my heart like a glove "